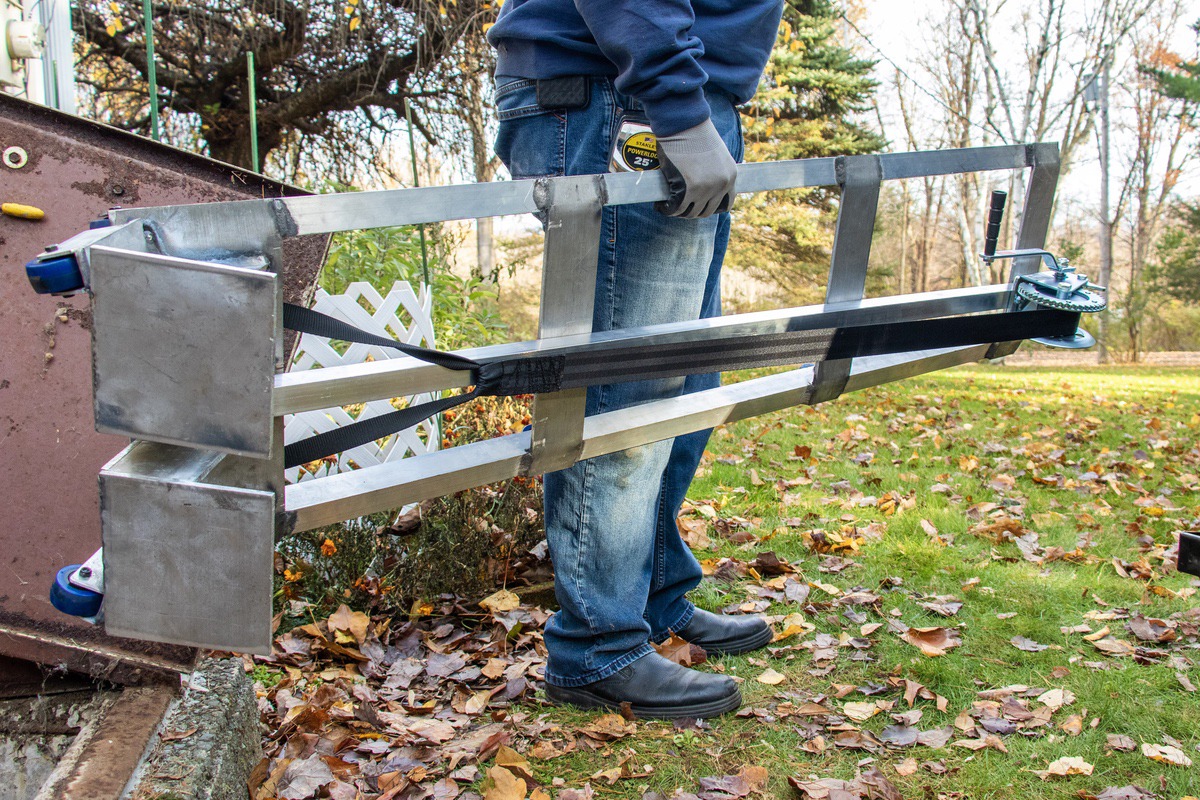 Designed for efficiency and safety this is the main device used for removing residential oil tanks easily through a cellar hatchway. No more back breaking lifting simply hook the tank onto the unit and crank. The Oil Tank Crank is lightweight and easily fits into any service van for your convenience on your next oil tank removal.
No cellar staircase? No Problem! The Extension is designed to easily attach to your Oil Tank Crank to allow for the oil tank to be removed from almost any staircase.
To make the oil tank removal process even easier we designed this dolly specifically for transporting the oil tank to and from The Oil Tank Crank. The dolly has a 1200 pound load capacity under normal use conditions.
The Adjustable Kickstand can be placed under the oil tank after it has been raised to the top of the stairs to allow extra room to detach the tank from The Oil Tank Crank. This also helps to place the oil tank onto the Low Profile Dolly to finish the tank removal process.